The Council of Europe defines a rape crisis centre as "an NGO that provides some combination of helpline, counselling, advocacy and self-help in supporting women and girls who have been assaulted recently or in the past." One of the features that differentiates these centres from services that are integrated into the health care system is "a practice principle has always been that reporting to state agencies is women's choice." As a result, these centres tend to see a broader group of survivors than those accessing health facility-based services, including survivors who have chosen to not report to the police and who are seeking help for abuse that occurred in the distant past (Council of Europe, 2008a).
The Council of Europe has identified the following minimum standards for these types of services, which can be used as a guide when considering priorities for programme development: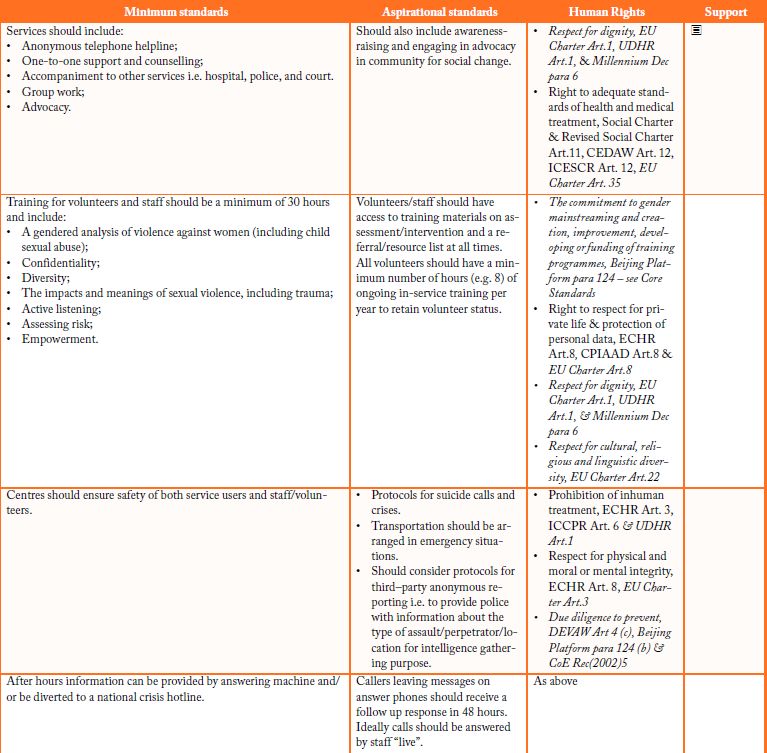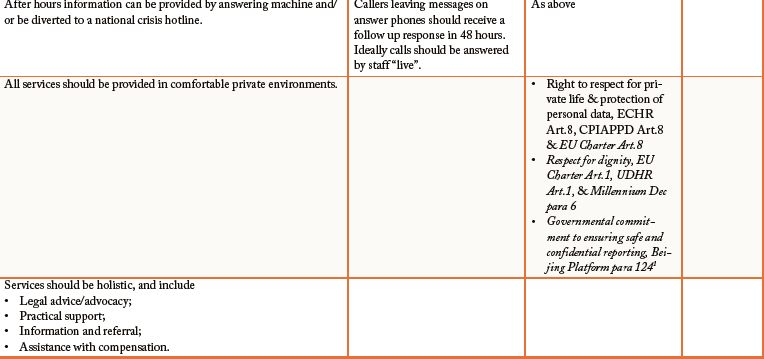 Source: Council of Europe, Kelly, L. 2008a. Combating Violence against Women: Minimum Standards for Support Services. Strasbourg: Council of Europe, pg. 50.